Pausing a campaign
When campaigns are created in RightMessage, they are activated by default. However, you may not be ready to deploy a campaign on your website, or you want to pause the campaign temporarily.
RightMessage allows you to adjust the campaign settings in the campaign editing area to pause the campaign.
Edit the campaign settings
Click on the 'Edit This Campaign' button in your RightMessage dashboard for the website you are personalizing.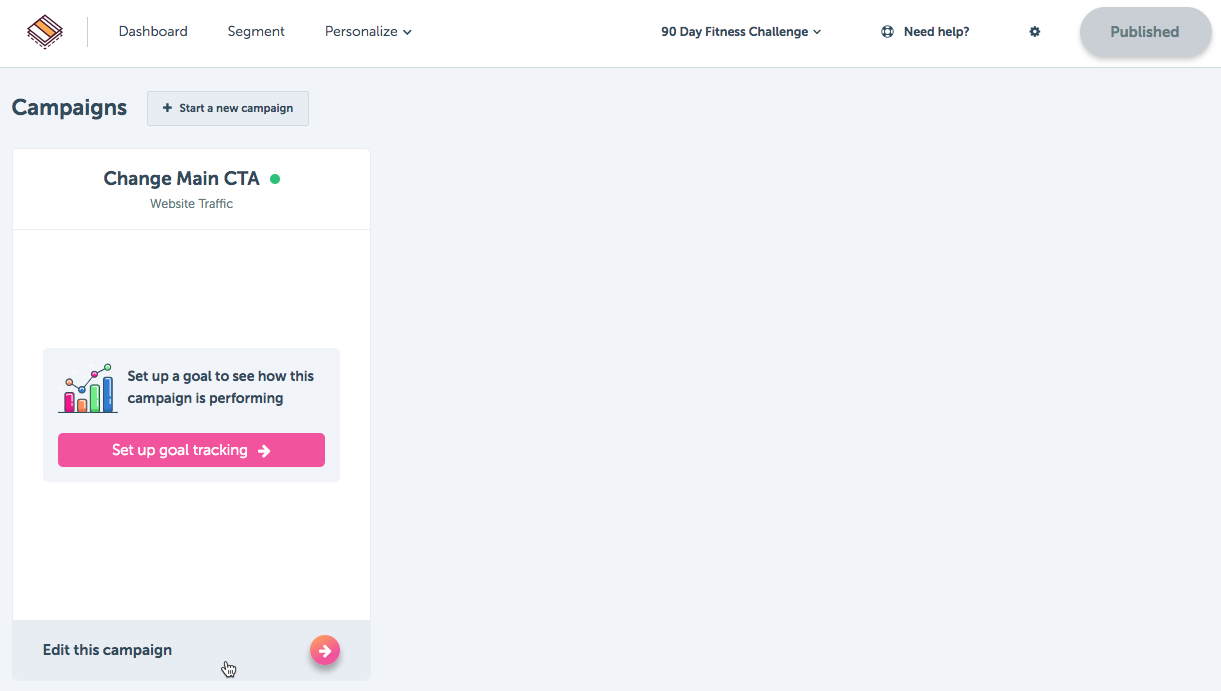 Click the cog or gear icon beside the campaign name in the blue editing bar
At the top of the campaign settings, use the toggle feature to either activate or pause the campaign.
Click the yellow 'Save' button once you are done.
Publish the changes to your campaign
Once you have made any changes to a campaign, make sure to click 'Publish' in the top right of the screen to save the new changes.
To exit the campaign editing screen, click the RightMessage icon in the top left corner.