Editing the campaign settings
Once a campaign has been created, you can edit, deactivate or delete the campaign.
To edit the campaign, click the 'Edit This Campaign' button in the main dashboard.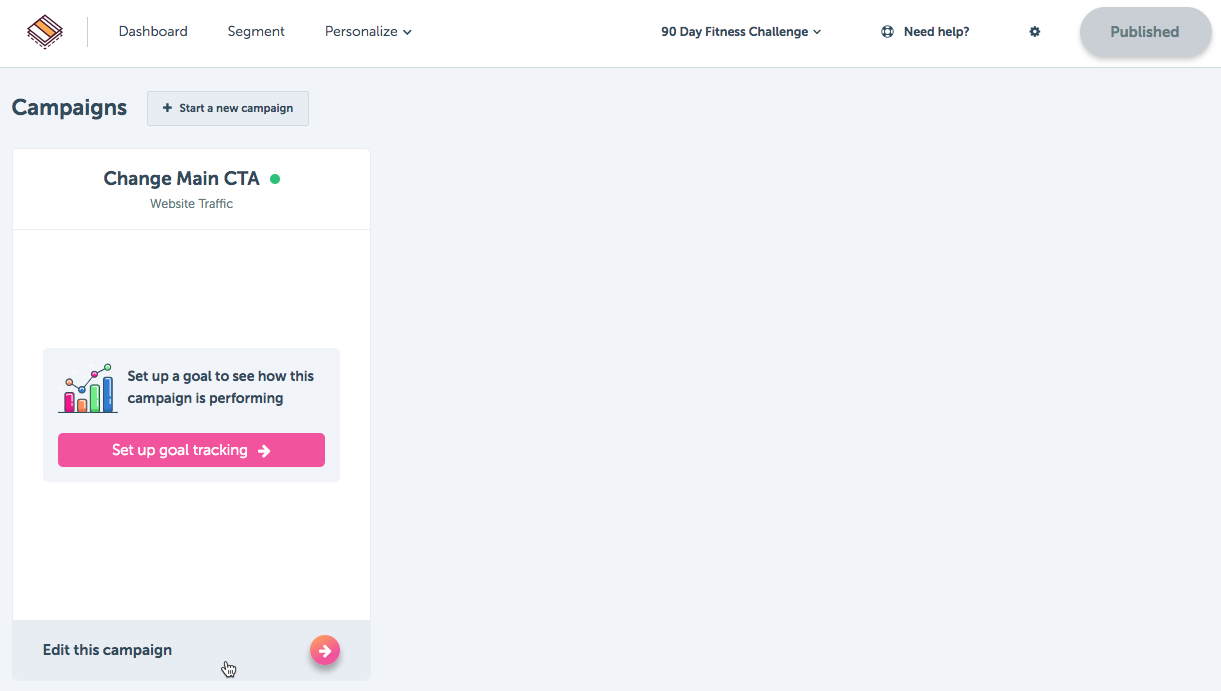 Click the cog or gear icon beside the campaign name in the blue editing bar.
Active/Inactive: Use the toggle to set the campaign to either active or inactive.

Name Your Campaign: Edit the existing name or add a new name in the field provided.

Segment: Change the Segment Group assigned to the campaign.

Goal: Assign a Goal to your campaign.
Click the yellow 'save' button once done.
Publish the changes to your campaign
Once you have made any changes to the campaign, make sure to click 'Publish' in the top right of the screen to save the new changes.
To exit the personalization area, click the RightMessage icon in the top left of the screen.