Delete a campaign
If you are no longer using a campaign for tracking specific marketing efforts, you can delete a campaign.
For a campaign that you want to use at a later date, you can pause campaigns temporarily.
Navigate to the campaign editing area
To delete a campaign, click 'Edit This Campaign in the main dashboard area.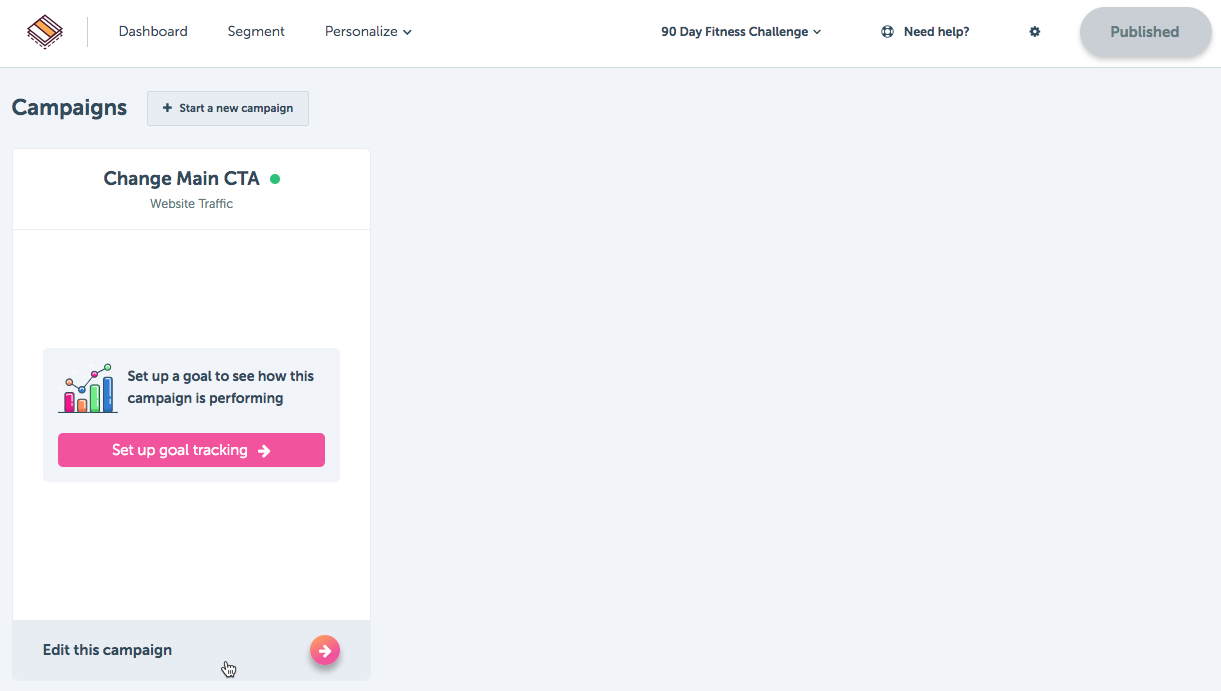 In the blue campaign admin bar, click the cog icon beside the campaign name.
A pop up screen will display the current settings for the campaign.
To delete the campaign, click the red 'Delete' button.
A message will pop up to confirm you want to delete the campaign. Click 'OK' to continue.
RightMessage will automatically delete the campaign and redirect you back to the main dashboard area.

Click the publish button to save the changes to your RightMessage account.