Connect RightMessage with Divi themes
RightMessage helps you personalize elements of your website to convert the website traffic on your site into leads, sales, customers, and clients.
To begin using RightMessage you must install a small Javascript tracking snippet into your website's pages. This activates RightMessage by inserting .js into the page.
Follow the instructions below to connect RightMessage to your Divi WordPress website.
Instructions
First, you'll need to grab your tracking snippet: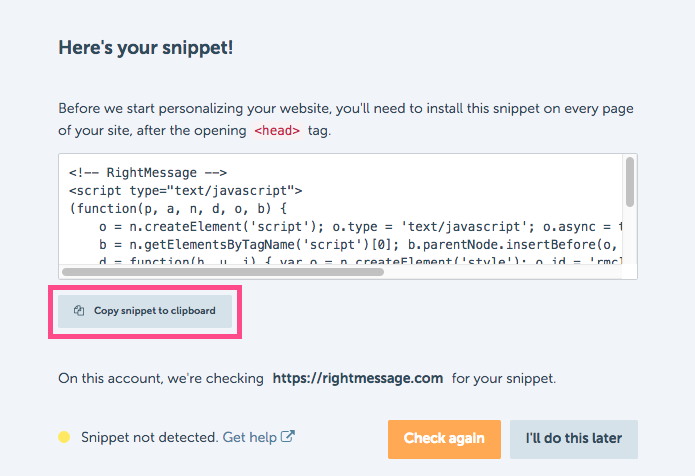 Click on "Copy snippet to Clipboard" and then log into your WordPress/Divi Themes account.
Add the RightMessage tracking code to your Divi theme settings
Log into your WordPress Admin area and navigate to the Divi 'theme settings' area.
Click on the 'Integration' tab and make sure that the 'Enable Header Code' is set to 'Enabled'
Scroll down to the 'Add code to the < head > of your blog' field and paste your RightMessage tracking code into the field provided.
Click the green 'Save Changes' button to save the changes.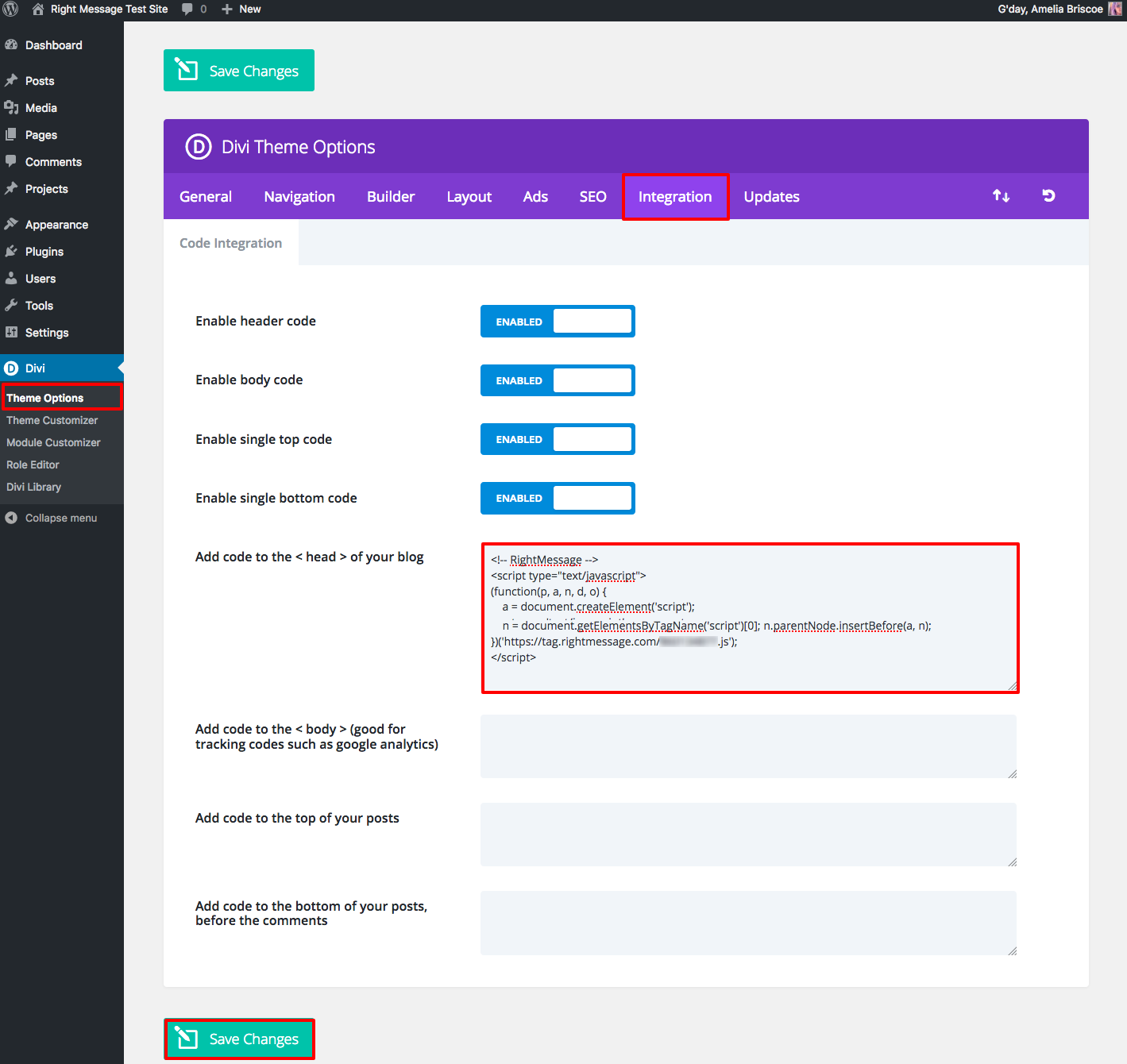 And you are done!
How to check the RightMessage code has been added to your WordPress website
To check that the code has been correctly added to your site, clear your browser cache and any caching plugins or services you may be using with your WordPress website.
Navigate to your website home page.
Right click anywhere on the screen and select 'View Source'.
A new window will open showing the code of your website. Scroll down the page and you will see the RightMessage code appear before the opening <body> tag.